TANA Founders
TANA was born in March, 2018, after Brigid came to one of our meetings with yet another update from her research and her visionary dreams, which culminated in our shared vision for making our whole region trauma-informed, through dissemination of the latest publically available information in all related fields of study. We soon expanded our desire to start a grassroots movement to make Tasmania the first trauma-informed state in Australia, and we soon realised, that since this truly does affect everyone in some form, we could and would go global.
TANA is a network – a place for the many people who are already working in this space to come together, to one place. It is for the many people who are already experts in the fields of healing that can assist people to bring about recovery from their childhood trauma in order to move into a new, more fulfilling life. It is a place for education – where any individual can take the time to learn, in their own homes, about the science of trauma; how it affects the human brain, no matter who we are or where we come from. There is comfort to be gained from knowing 'if that had happened to me, I would react the same way, because I have a human brain and this is how we are wired.' The deepest trauma we can feel, in my current world view, is that we are alone. Brene Brown says, 'we are hard-wired for connection,' and she is absolutely right. Countless wise people throughout human history agree on this point. Our own lived experience makes it true. Those of us who are happy and secure, are connected. TANA has been founded to bring this connection home to you and for you. Together, we grow.
Brigid Daly
Brigid Daly has a background in science and education. She has devoured more books, articles, presentations and research papers in the past year than we could count. Anything that was not 'hard science' on the effects of complex trauma and toxic stress was dismissed, but she has a soft side –  Brigid is passionate about living in a society where no one feels isolated or ignored; where all people are respected and accepted for who they are, not who they should be. For Brigid, TANA is about inclusion, acceptance, belonging and support.
Sue Heart
Sue Heart has a background in education and personal development. She is passionate about learning, with a keen interest in studies of the mind and human potential. This has fuelled a deep desire to help remove the blocks to learning in others; to help others understand who they really are and what they are capable of and to see this understanding at the foundation of our education system.  For Sue, TANA is about self-and-other awareness and connecting people in a spirit of support and optimal growth.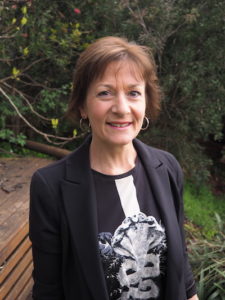 Mike Lizotte
Mike Lizotte has a background in youth work and chaplaincy. He is a highly regarded member of our community who inspires everyone he meets with enthusiasm. His passion is youth development particularly in early and middle childhood, loving early parental intervention, and ensuring that all children feel safe, drives his clear intention to make this vision a reality: communities where all children have the opportunity to reach their potential to become capable, flourishing adults. For Mike, TANA is about removing any obstacles to that vision.